FUN Couples golf every other Friday night. 5/15, 5/29, 6/12, 6/26, 7/10, 7/24, 8/7, 8/14 (makeup) 8/21 Party!

6:00 p.m. shotgun starts.

Different fun events each night!!  Nothing very serious or competitive.

It's all about getting out with your friends and having fun!

One time entry fee of $80 plus twilight green fees each week. Entry fee covers weekly prizes, a drink ticket for each person and end of season party.

Co-ed. Must consist of 1 male golfer and 1 female golfer.

The league is now full for 2020.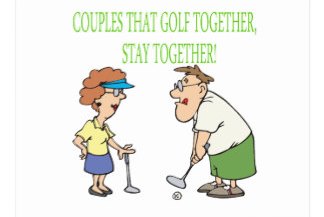 Date
Time
Format
Results
May 29
Friday 6 pm
2 Person "Scotch"
DONE
June 12
Friday 6 pm
Individual Poker Hand
Low Putts
DONE
June 26
Friday 6 pm
4 Person Lone Ranger Team Event
DONE
July 10
Friday 6 pm
Guess Your Score and Putts
DONE
June 24
Friday 6 pm
Field Events
DONE
August 7
Friday 6 pm
Individual Net Skins
DONE
August 14
Friday 6 pm
2 Person "Scotch"
rainout
August 21
Friday 6 pm
4 Person Lone Ranger Team Event
DONE